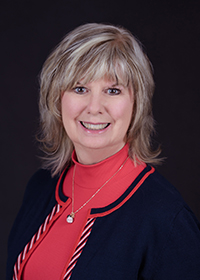 For over five years, Debbie was employed by Family Enterprise Xchange (FEX).  Her natural ability to connect people and ensure they feel they are part of a community has enabled her to take on the role as Regional Manager, Prairies.  Family business is unique and an integral part of Canada's economy!  Hery career included positions with the Edmonton Oilers, Alberta Gaming and The Rainbow Society of Alberta.  In 2021, She officially retired from full time work and now concentrate on CBWN and Color Street.
Color Street came into her life during Covid when she  was no longer able to visit my nail salon in person. A friend introduced her to Color Street real nail polish strips as an alternative and she was all in.  In 2021, Color Street launched in Canada and she has been a Stylist with them ever since.
If you would like to hear more about how you can do your own nails, even sprucing up your gel or acrylic, please take a look at her website or reach out to me directly  debsbeauty2@shaw.ca
Check out all our beauty options here https://www.colorstreet.com/debsbeauty2
The common thread is helping people!